Empowering Financial Inclusion
Jaclyn Goliath
Aug 10, 2023
Transforming Transactions: Empowering Local Bitcoin Economies for Inclusive Growth in South Africa
Local bitcoin economic communities are being developed throughout South Africa, and the trend seems to be growing quickly. Within the Western Cape region, communities like Bitcoin Ekasi, Bitcoin Ubuntu, and Bitcoin Witsand have emerged. They're headed up by enthusiastic bitcoiners, creating what are called Bitcoin circular economies, where goods and services can be bought and sold using only Bitcoin. The tremendous potential for Bitcoin economies to flourish has been significantly bolstered by the notable advancements in the Lightning Network – an innovative decentralized network that operates atop the Bitcoin blockchain, enabling high volumes of transactions to occur.
Inspired by the success of Bitcoin Beach in El Salvador, which attracted over 3000 bitcoin enthusiasts from all corners of the globe, South Africa is now embracing a similar vision. Major cities like Johannesburg, Durban, and Cape Town, along with numerous smaller towns, have embraced the concept of Bitcoin circular economies. The primary goal is to encourage local businesses to accept Bitcoin as a legitimate payment method and to launch social programs that compensate participants with Bitcoin. The potential of Bitcoin circular communities extends far beyond financial transactions; it offers a unique opportunity to foster positive social and economic change.
Bitcoin Ubuntu: Driving Positive Change through Education and Sport
In the heart of the Western Cape, a groundbreaking project called Bitcoin Ubuntu has emerged, spearheaded by the visionary Glen Jooste, in Swellendam. Founded in early 2023, Bitcoin Ubuntu operates as a volunteer organization, dedicated to providing free onboarding and education resources to the local township community. According to Jooste (2023), the initiative drew inspiration from successful international social projects, which led to Bitcoin Ubuntu forging a strategic partnership with the well-established Swellendam Spurs Non-Profit Organization (NPO). Swellendam Spurs offers free soccer training and facilities to the youth in the Railton Township community, aligning perfectly with Bitcoin Ubuntu's mission to empower through education. At the core of its operations, Bitcoin Ubuntu relies on the generosity of donations from both the local and international Bitcoin community, enabling the initiative to flourish and make a lasting impact. With plans for expanding into other realms of education in the future, Bitcoin Ubuntu is poised to be a driving force of positive change in Swellendam and beyond. Through the power of education and collaboration, this remarkable project exemplifies how Bitcoin can be harnessed to uplift communities and create a brighter, more inclusive future for all.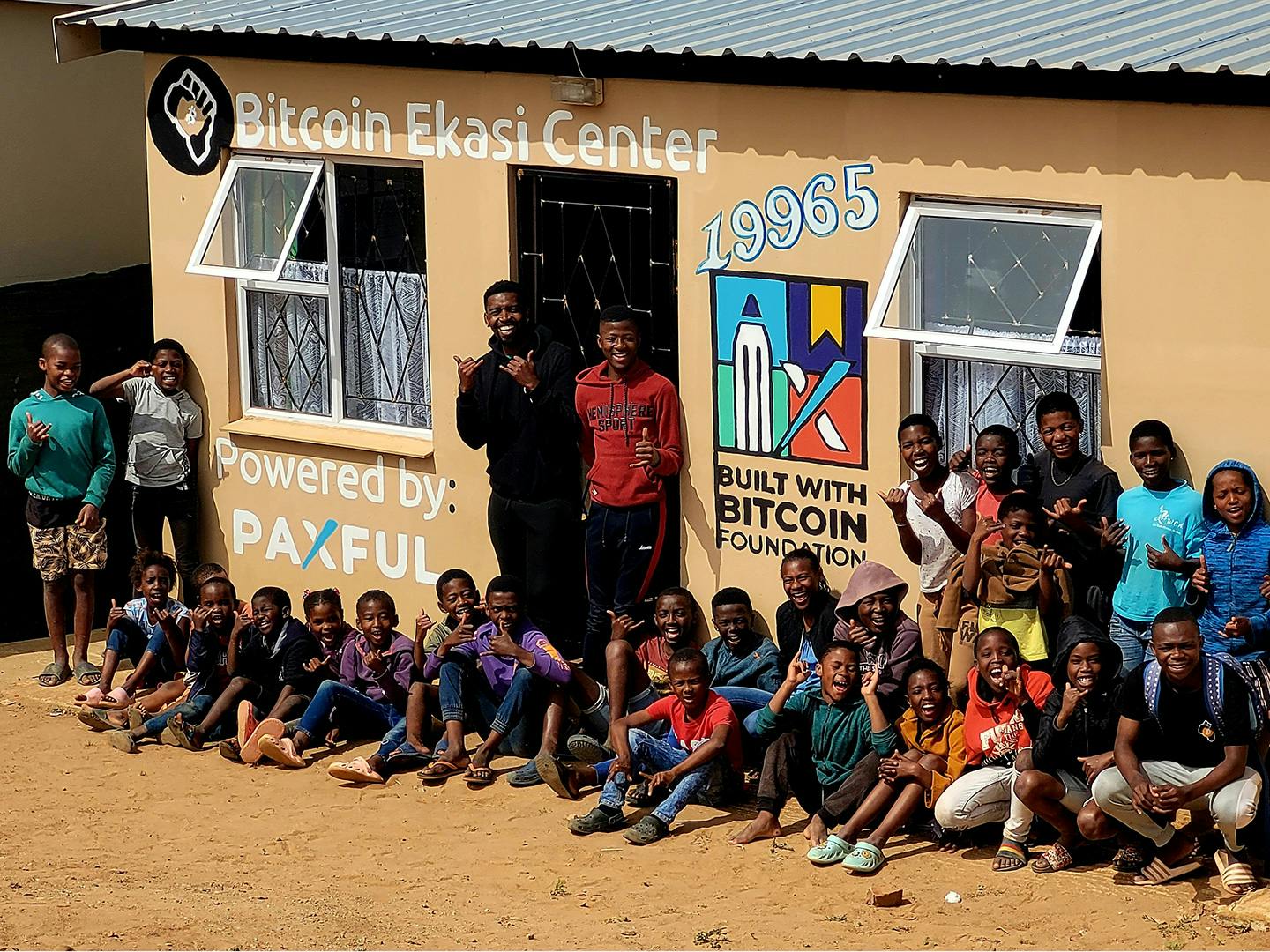 Bitcoin Ekasi: Empowering Youth Through Bitcoin Economy
Nestled in the picturesque coastal town of Mossel Bay, Bitcoin Ekasi shines as a local Bitcoin initiative with a noble mission. Inspired by the success of Bitcoin Beach in El Salvador, Bitcoin Ekasi is an extension of The Surfer-Kids Non-Profit, an established organization co-founded in 2010 by Hermann Vivier and his wife, which is dedicated to empowering youth in the local impoverished township. Building upon this well-established community platform, Bitcoin Ekasi, started in 2021, seeks to create a Bitcoin economy within the township that the non-profit serves. By employing local surfing coaches and paying their salaries in Bitcoin, the initiative simultaneously encourages township vendors to embrace Bitcoin as a form of payment. This innovative approach not only supports the community's economic growth but also fosters financial inclusion (Vivier, 2023).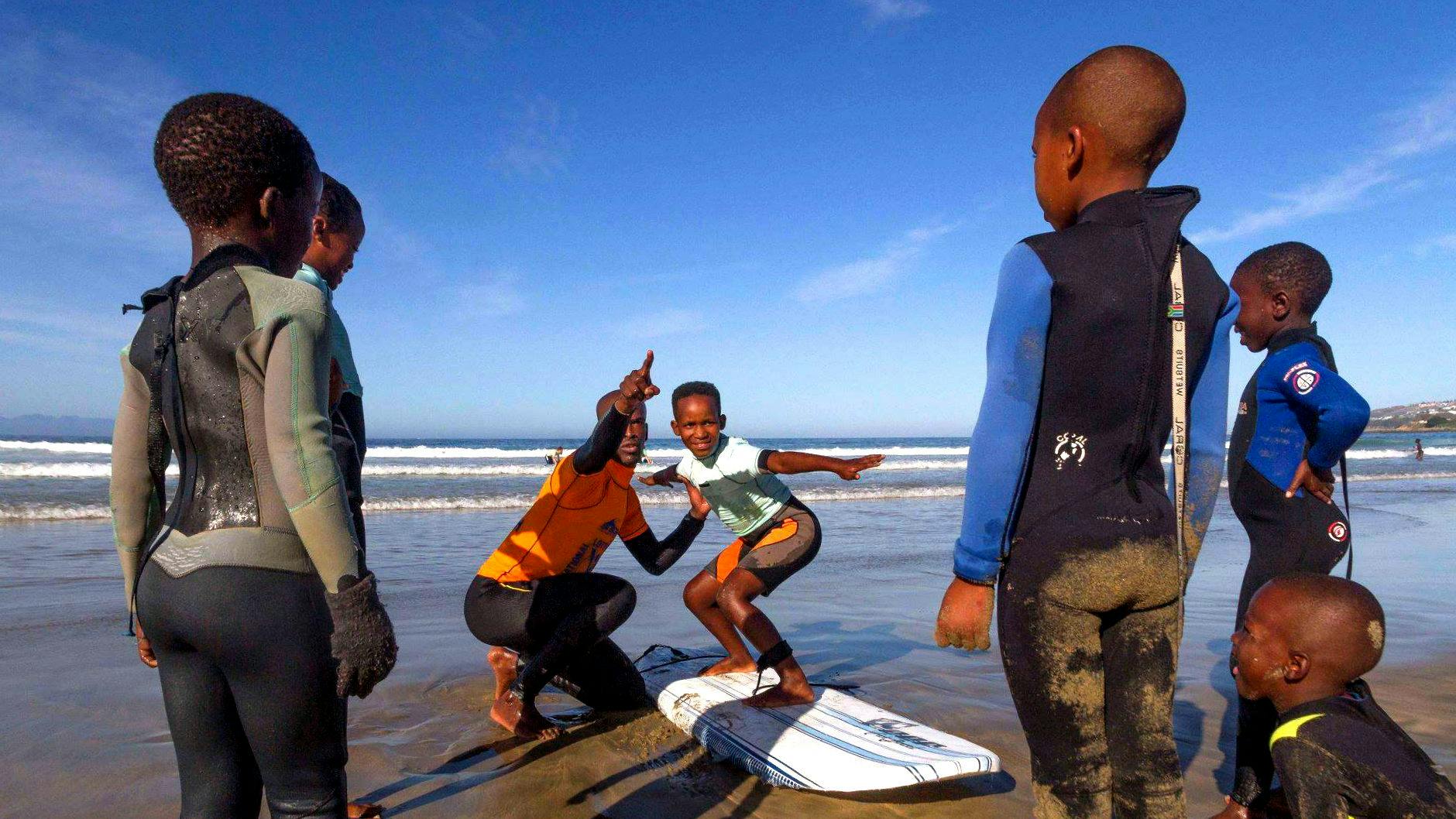 Witsand: A Coastal Haven for Bitcoin Enthusiasts
In the serene town of Witsand, also situated in the Western Cape, another Bitcoin circular economy has taken root, transforming the landscape of local businesses. According to Jooste (2023), the majority of companies in Witsand now accept Bitcoin as a payment option, making it an attractive destination for bitcoiners seeking a seamless holiday experience. With a growing trend of Bitcoin-fueled tourism, much like the transformative impact seen in El Salvador through Bitcoin Beach, South Africa has the potential to emerge as a new tourism hub for bitcoiners worldwide. Additionally, the allure of a Bitcoin-friendly environment may entice digital nomads, injecting a much-needed boost to the South African economy, especially after the challenges posed by the Covid pandemic.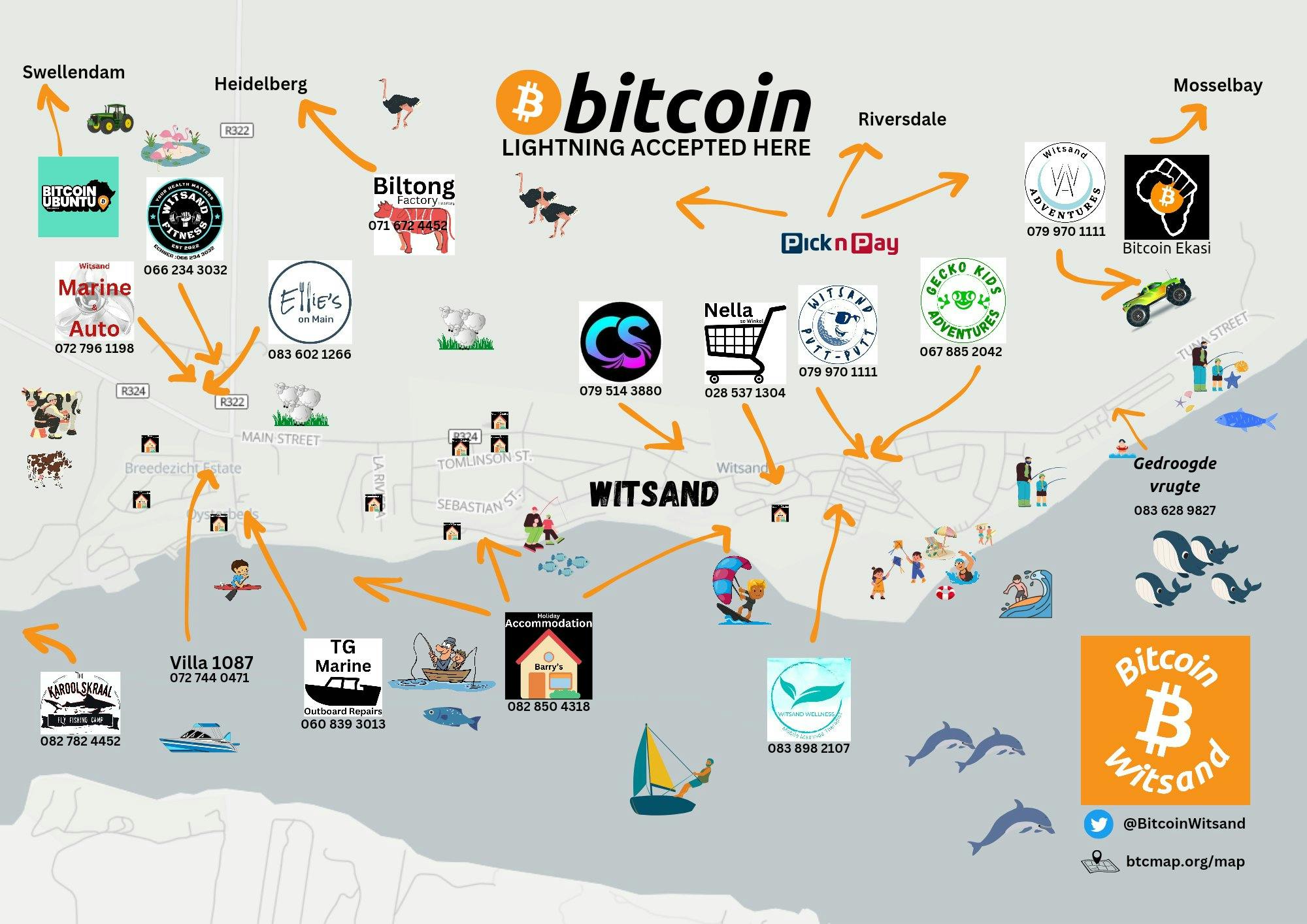 Exploring New Frontiers: Cryptocurrency Spending with Bitrefill
As the popularity of crypto continues to grow, more individuals are seeking practical ways to utilize their digital assets for everyday purchases in other areas around South Africa. Bitrefill, a prominent crypto e-commerce store, offers a convenient solution for those looking to 'Live on Crypto' by enabling the purchase of digital gift cards and phone refills using Bitcoin or other cryptocurrencies (Bitrefill, 2023). Bitrefill's platform showcases an extensive selection of vouchers encompassing various necessities, including groceries, takeaways, accommodation, transportation, airtime, and even fuel. Notably, major South African grocery chains like Woolworths, Checkers, and Pick n Pay have joined this digital economy, offering vouchers through the platform.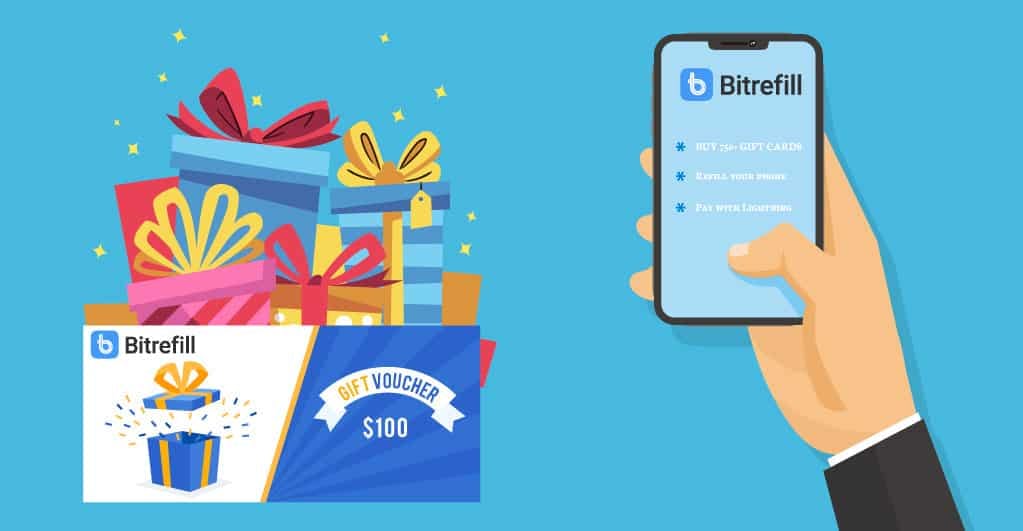 In particular, Pick n Pay stands out as a leader in embracing retail crypto payments. As announced by CryptoConvert earlier this year, its CryptoQR platform is now active at all Pick n Pay stores in South Africa, allowing customers to pay with Bitcoin using the Lightning network (Vermeulen, 2023). By accepting Bitcoin via the CryptoQR app, the supermarket chain allows customers to conveniently purchase electricity, airtime, bus and plane tickets, and even settle their municipal accounts using cryptocurrency. This progressive move sets a notable precedent within the retail sector, signaling the potential for similar adoption by other retailers in the near future. As cryptocurrencies continue to gain traction as a viable means of exchange, exploring platforms like Bitrefill opens new possibilities for cryptocurrency holders to utilize their assets for everyday transactions. By providing access to a diverse range of products and services, Bitrefill offers a glimpse into the evolving landscape of crypto spending, paving the way for further integration of digital currencies into mainstream economic activities.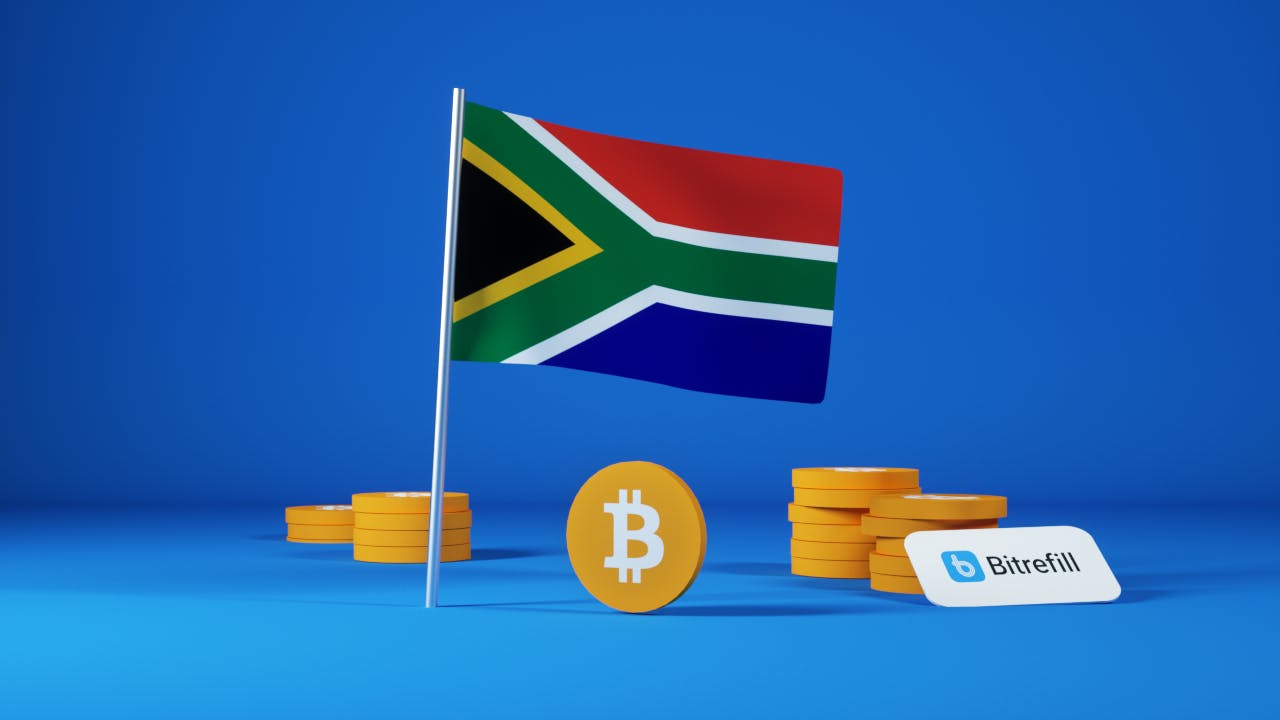 The emergence of local Bitcoin economic communities in South Africa represents a promising change towards a more inclusive and adaptable financial environment. By utilizing cryptocurrency that can resist inflation, these communities aim to secure the financial future of their members. The support of The Lightning Network and generous donations from the international Bitcoin community have been crucial in expanding education and awareness around Bitcoin, driving positive social and economic change in areas that need it most. This ever-evolving digital economic landscape offers a promising outlook for a more inclusive, efficient, and forward-thinking financial ecosystem in South Africa.